350W PowerAdult Electric Scooter

Are electric scooters legal in the European Union ?
The EU-27 and the UK have a varied approach to electric scooters when it comes to law: some see them as means of micro-transportation or personal transport, others define them exclusively in their legislation (in a direct manner). In some countries electric scooters are not defined in legislation but other rules apply (e.g. rules on bicycles). Electric scooters' users are qualified either as pedestrians using scooters, drivers, or cyclists. The limit of 20 - 25 km/h of speed is a general benchmark. The rules on the access to pavement, pedestrian zones, and pedestrian crossings vary among the Member States (some allow it, providing speed limits; others offer only the possibility of accessing bike paths or public roads). National legislation also provides some other requirements, such as age limits for electric scooter users when riding on a road or wearing protective equipment (e.g. helmet or safety vest). the majority of Member States do not provide any special rules on driving licences or insurance (generally not required when using electric scooters).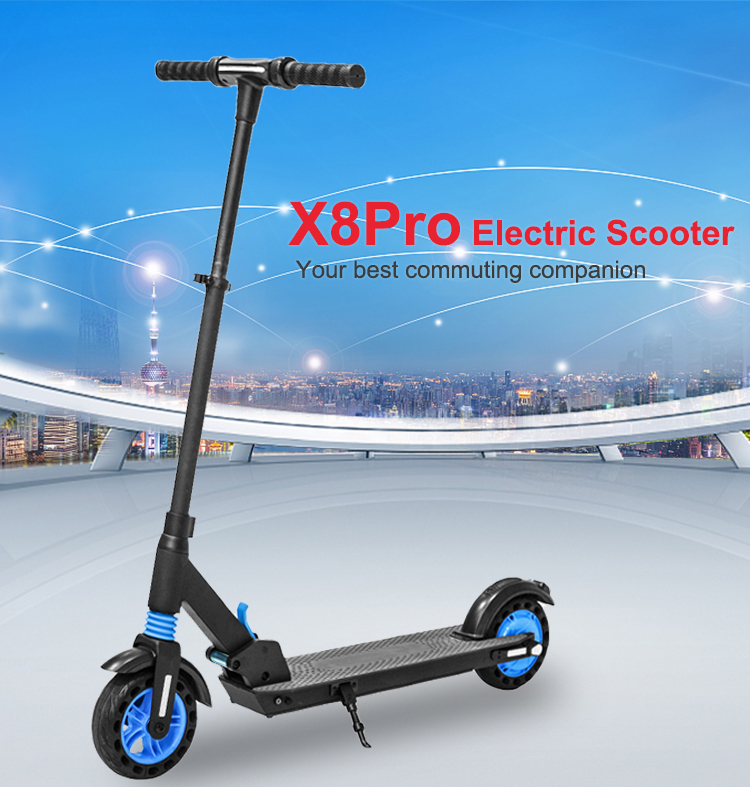 350 Watt Motor& Large Capacity Battery
The 350W brushless DC motor is provided with strong power and max speed 25KM/H running speed. 3 speed levels (10km/h, 20km/h, 25km/h) and maximum range for 30KM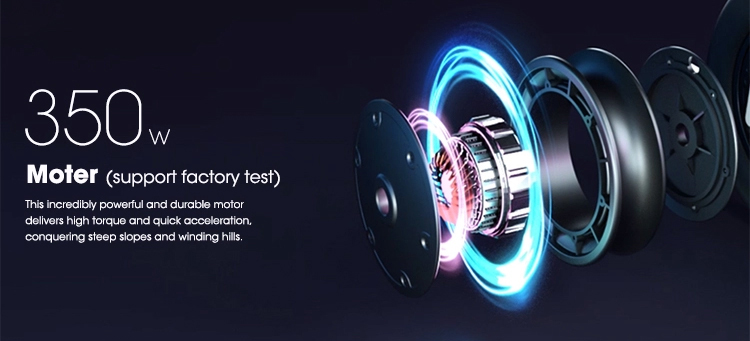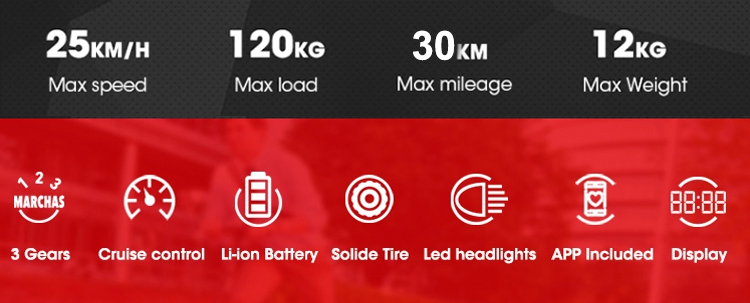 Sleek Design & Stability
This X8 electric scooter has 8.0 inch honeycomb tires, which is very strong grip, wear-resisting and safe. It's suitable for different kinds of roads.
Sleek design for optimal performance. Built with high strength, lightweight aluminum alloy. Shock Mitigation System(Front Shock Absorber) - maximizes riding stability with a strong power absorbing system. When you are riding on uneven road, front shock absorber suspension can absorb shocks to the maximum.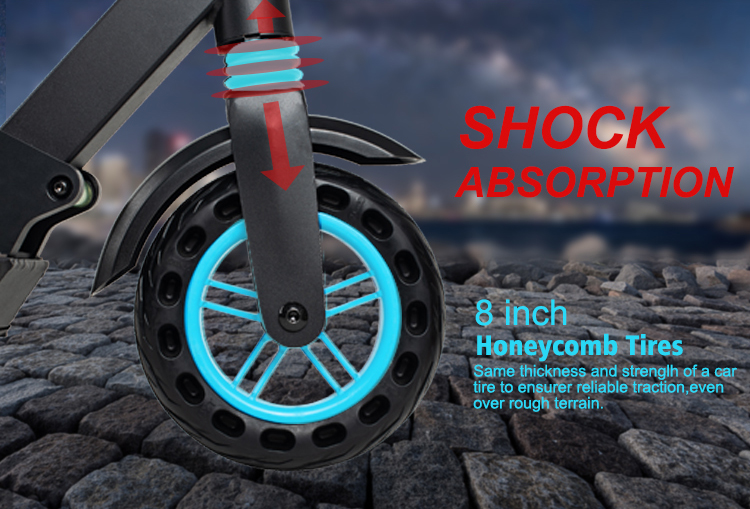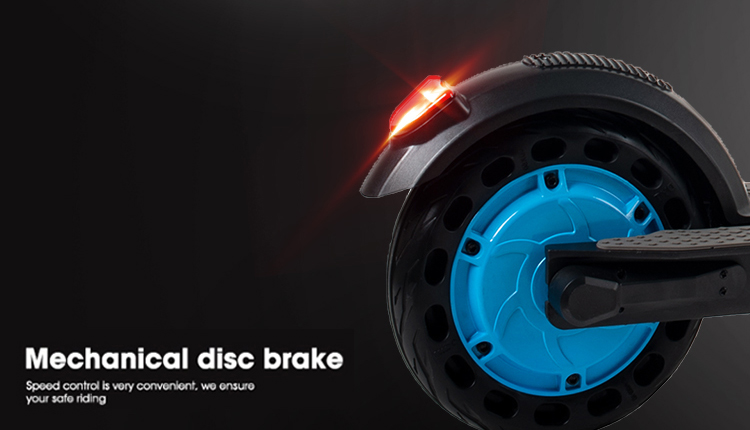 Light & Foldable
The electric scooter weighs only 12kg, and is very lightweight and easy to fold, Max load up to 120kg . One step easy folding system, you can fold this scooter in just one second.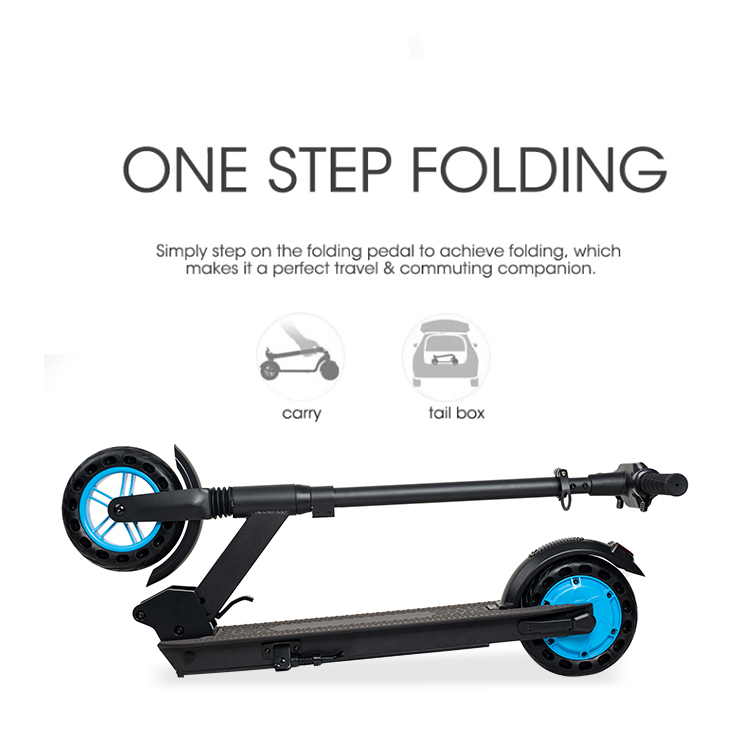 Simple & APP Control
You can control the speed with the APP(need customized) according to the different road surface conditions, which makes driving more comfortable and riding more security.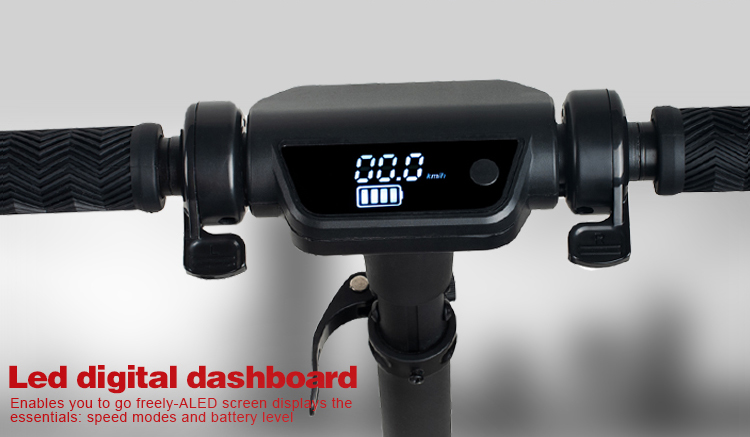 WHY WE CHOOSE ELECTRIC SCOOTER AS COMMUTER TOOL?
Electric scooters take up a small space and can travel freely in every corner of the city. The cost of electric scooters is lower than that of cars. Compared with bicycles, electric scooters are lighter and faster, and can adapt to the complex terrain of the city. They are a popular transportation option for low-income people in the city.